In Harmony With Nature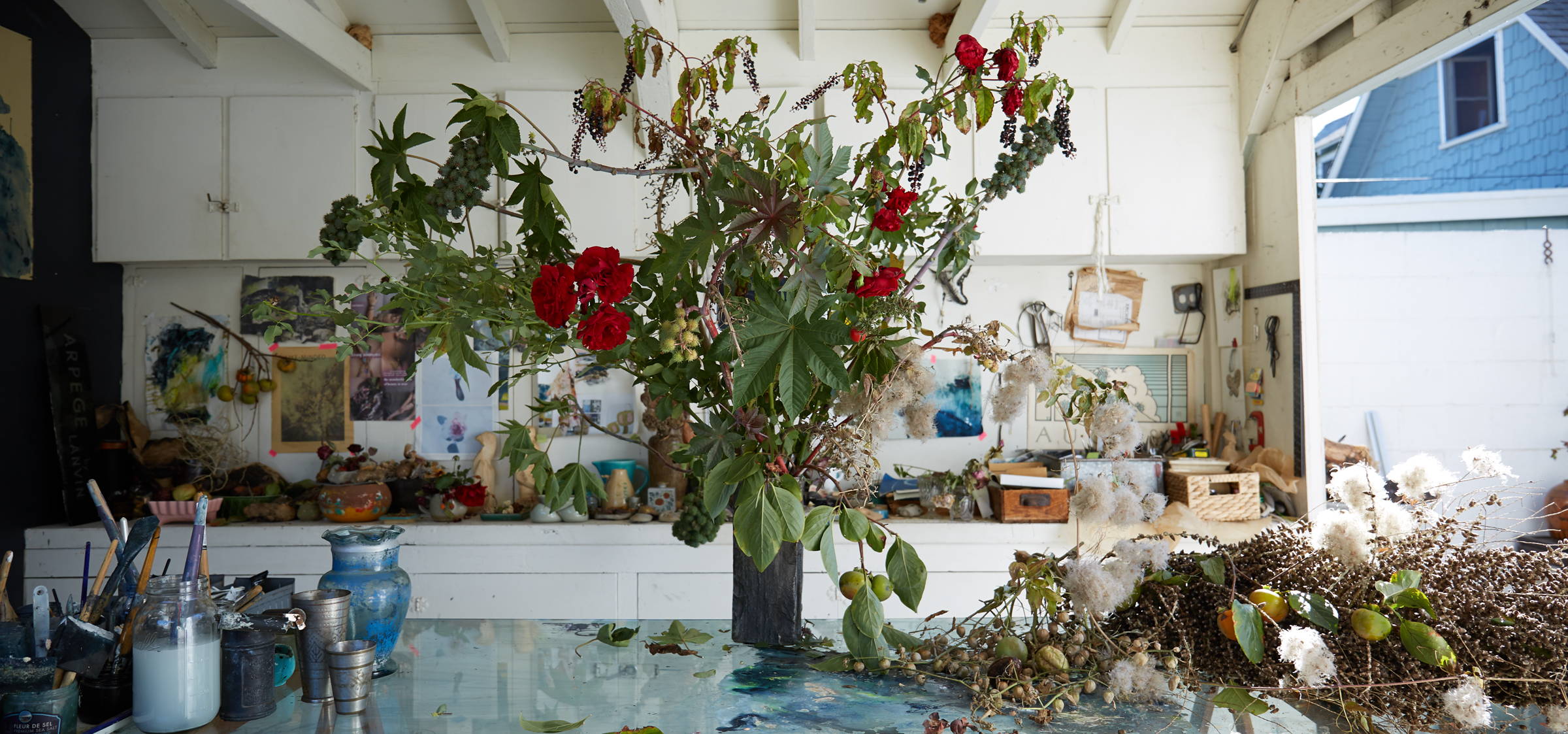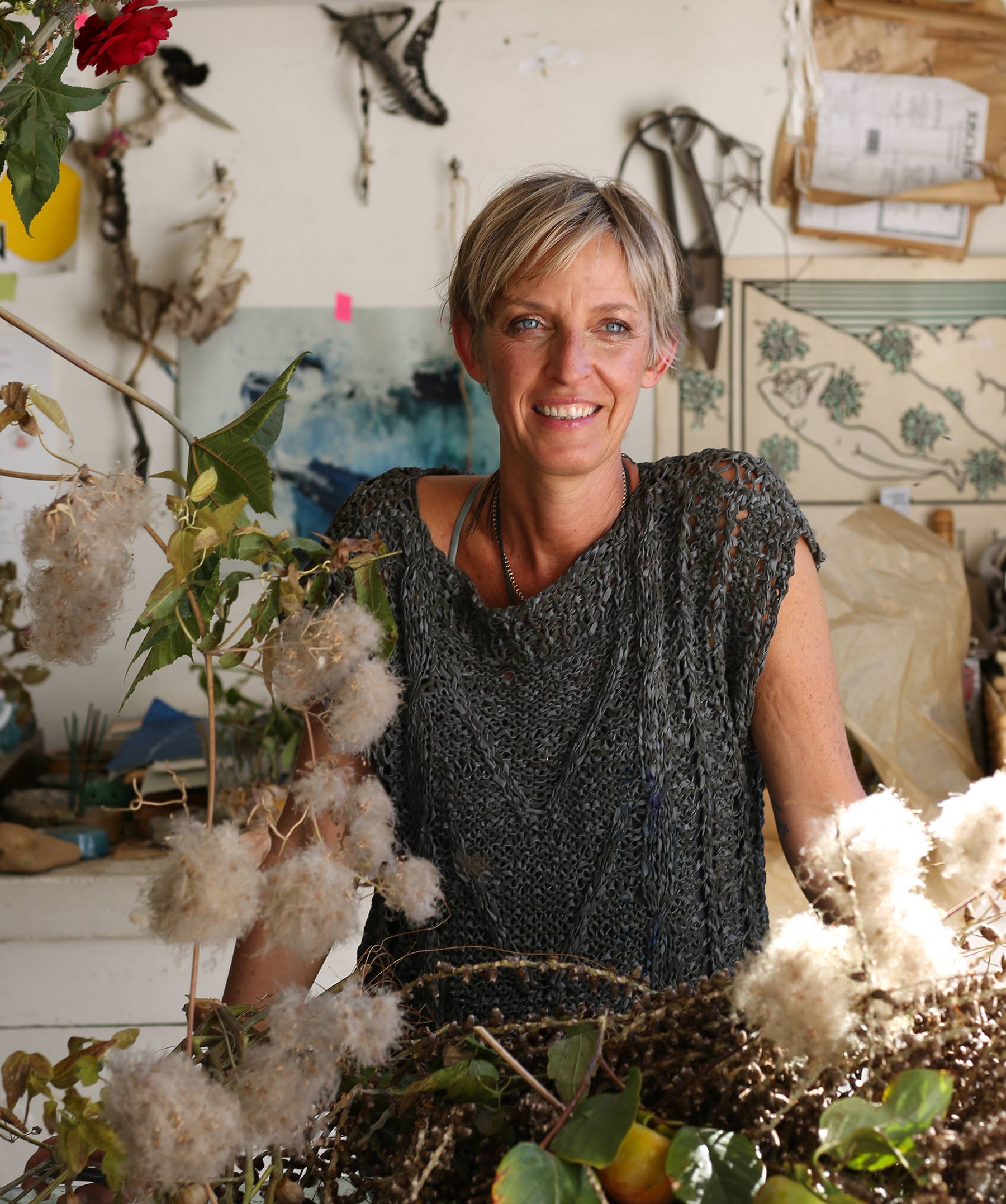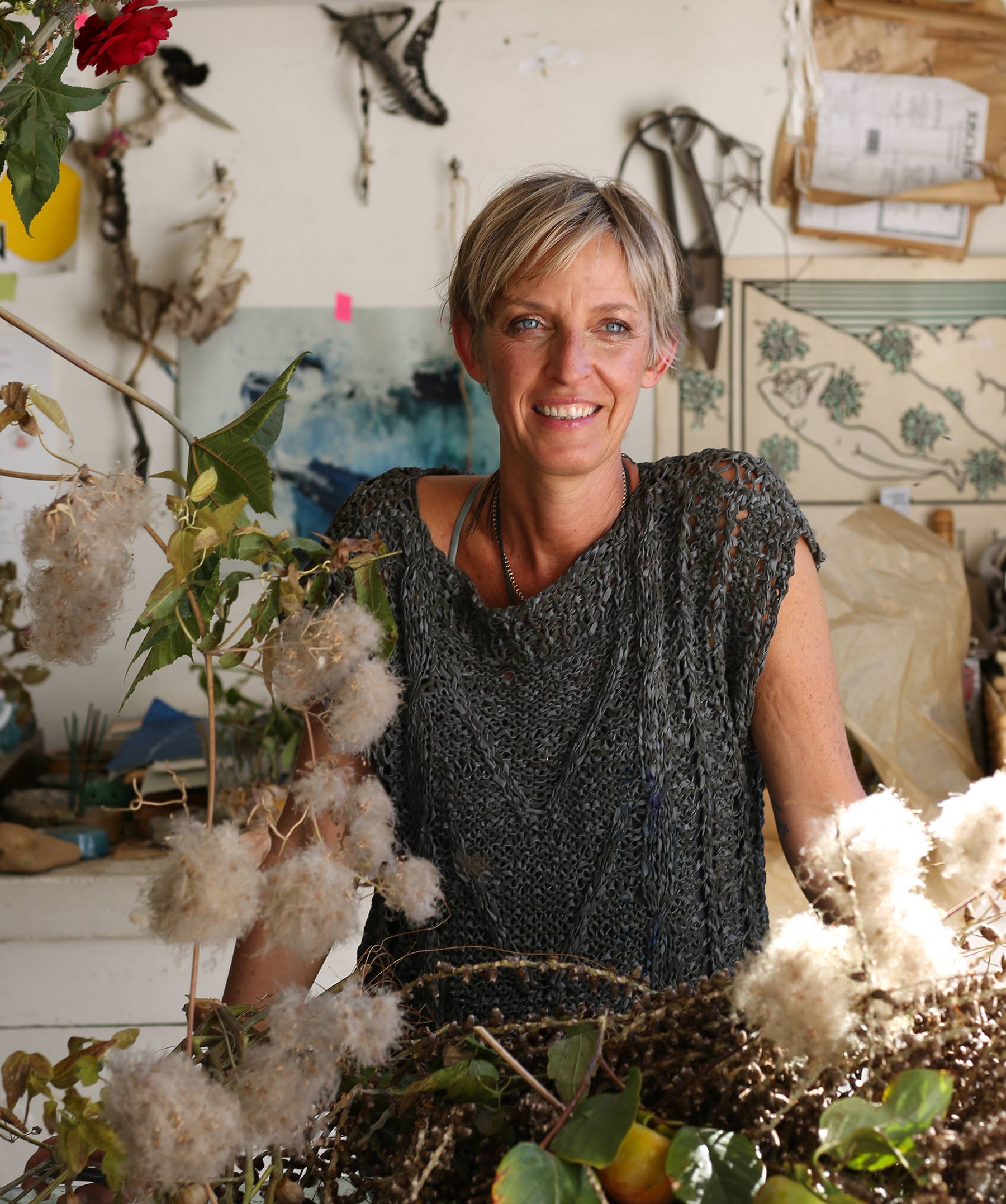 FORAGED FLORA PIONEER AND BLOOMIST COLLABORATOR LOUESA ROEBUCK GATHERS LOCAL, SEASONAL, AND FOUND ELEMENTS TO MAKE INTRINSICALLY BEAUTIFUL, HARMONIOUS ARRANGEMENTS
If you wouldn't eat a tomato out of season, why buy sterile blooms, air shipped from thousands of miles away? In co-author and artist Louesa Roebuck's Foraged Flora: A Year of Gathering and Arranging Wild Plants and Flowers, readers will find a sharp new take on the aesthetics, and politics, of living with flowers and flora. If you eat locally and seasonally, Roebuck hopes you'll gather your flora — from your garden, your neighbors' garden, farmers' markets and anywhere else your day might take you — with the same sense of responsibility and delight.
"THERE'S BEAUTIFUL ABUNDANCE ALL AROUND US – SO WE DON'T HAVE TO BRING BEAUTY IN FROM AWAY"
What can you tell me about your relationship with the

natural world when you were young?
My

mom and my dad were both very connected to nature. My mom has a great love of harmony and beauty— she's a watercolorist, and she loved to garden; she created a very, very beautiful environment for us to thrive in and find refuge. I spent my formative years in the horse country of Lexington, Kentucky where my Dad's family is from, he instilled in me a deep love of nature.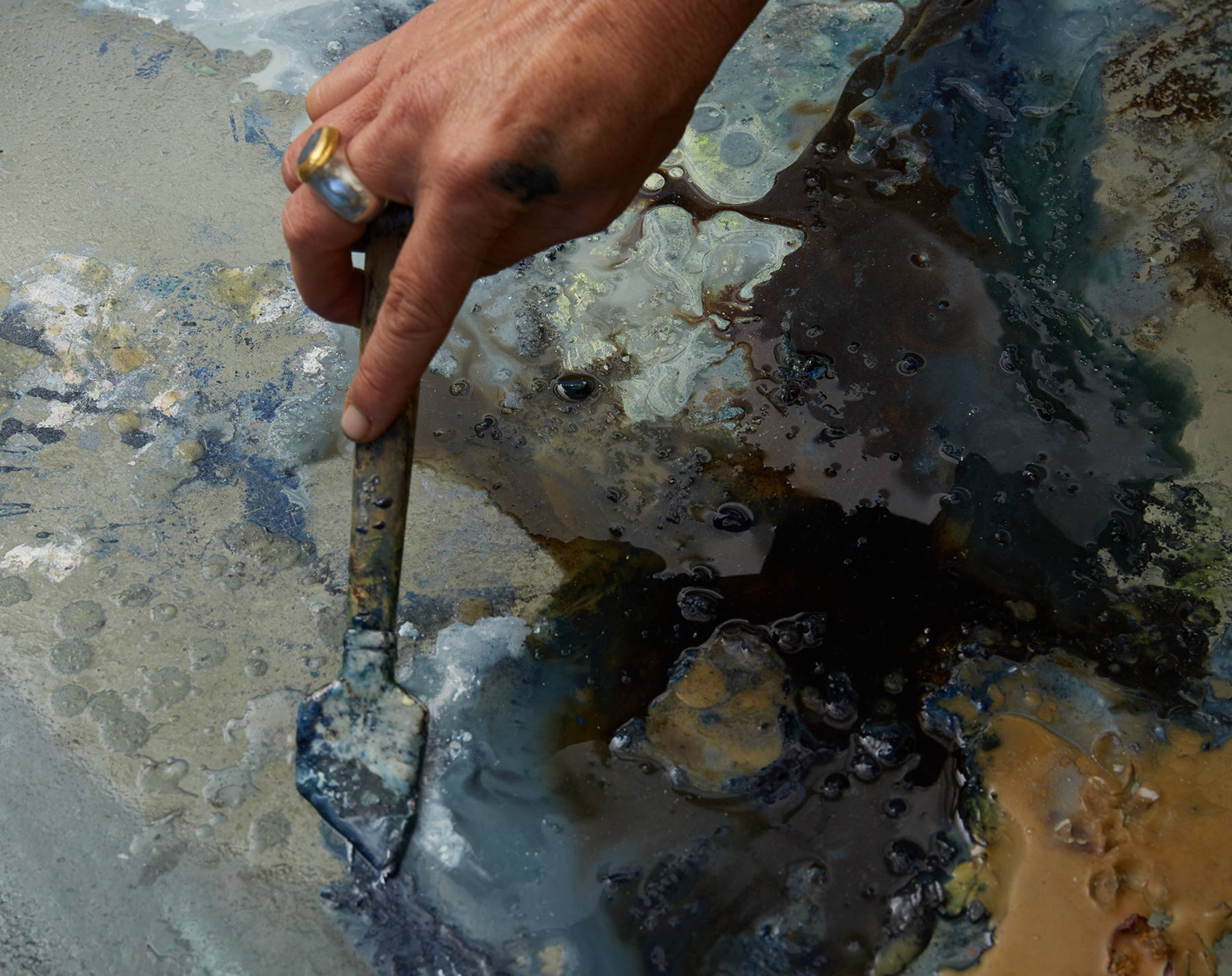 How has living in California shaped your perspective?
I liv

ed in the Bay Area for about 20 years, utterly transformed by the expansive, pristine yet somehow human scale landscapes of West Marin. A seminal part of my education in California was working at Chez Panisse — I started five days after moving to Oakland. Luckily I had little inkling of the enormity of the influence of the community I was entering into. Almost all good things in my life in California have sprung from that community. I started to see that within this community — which was eating hyper-locally and hyper- seasonally — some were still buying flora from agribusiness. That community started hiring me to create Foraged Flora for a wide variety of events, which were completely in keeping with the ethos — harmonious, with no cheating. California is an endless teacher and source of inspiration , my place, and my work is deeply about place.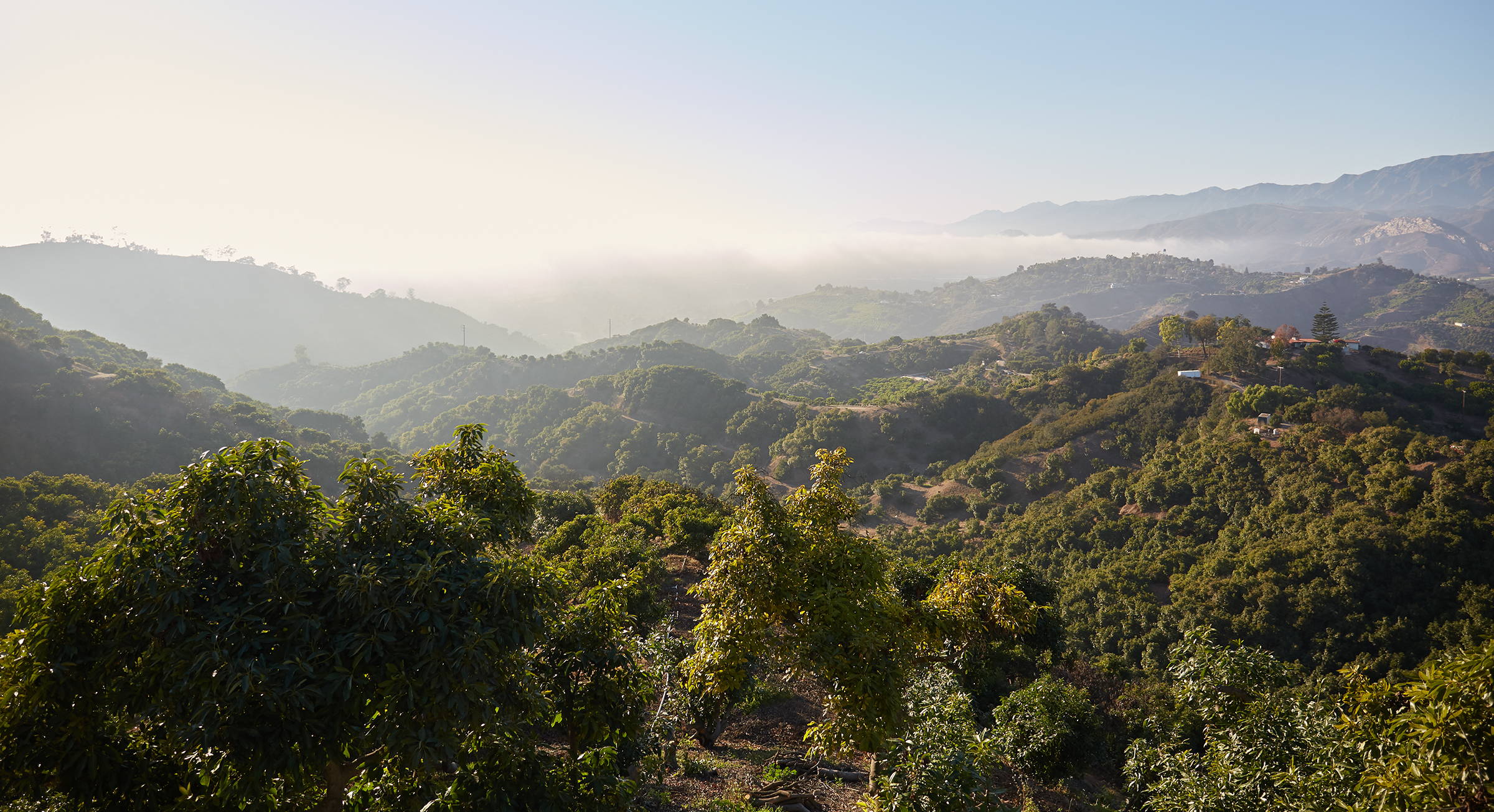 "WHEN YOU KEEP IT LOCAL AND SEASONAL,
IT'S INTRINSICALLY BEAUTIFUL AND HARMONIOUS"
How did you come to understand the parallels between eating locally and thinking about your flora in a local and seasonal way?
For me, it just kind of happened organically. I always did my floral work in California with whatever I gleaned on the paths that I traversed. Everything I used in my shops was hyper-local and hyper-seasonal: fennel, bay, jasmine, passion vines, borage, nasturtium, countless varieties of magnolia, cherry blossoms, persimmons and always heirloom roses. If you go to the farmer's market and buy everything for the meal you are preparing, nature designed it to be harmonious and beautiful, and deliciously nutritious But if you use tropical plants from Hawaii, eucalyptus from California, and roses from Columbia— a mash up of seasons and locales — for one thing, it's ecologically disastrous. And to me, it's not beautiful. The way it starts to not be appealing to eat white asparagus out of season, or factory beef, it becomes not-pleasing aesthetically or ethically to have out-ofseason peonies flown across the globe. Cheap always comes with a cost to the environment or the humans and animals along the chain, we just may not see it immediately. When you keep it local, and seasonal, it's intrinsically beautiful and harmonious.